www.mabonaorigami.com: startseite →
the best oragami ever
Craig Jones Wildlife Photographer, Wildlife Prints... →
fantastic nature pics
a due Colori on the Behance Network →
you can have it all: Remember This Everyday ::... →
youcanhaveitall: excerpt from Teaching Tolerance, a project of the Southern Poverty Law Center Teaching is even more rewarding than you imagined. It is also more exhausting. Rest when you can and take time for yourself each and every day. You will be a better teacher (and human being) for it. Take the time…
25 Ways to Obtain Children's Attention in a School...
kerikam: I found this on Stumble Upon!  25 Ways to Obtain Children's Attention in a School Setting By Leah Davies, M.Ed. There are countless times when educators need their students' undivided attention. The following methods are best taught during the first weeks of school. These ideas can assist teachers in providing an ordered and safe learning environment for everyone. Read More
Bubbles Illustrations by Atelier Olschinsky |... →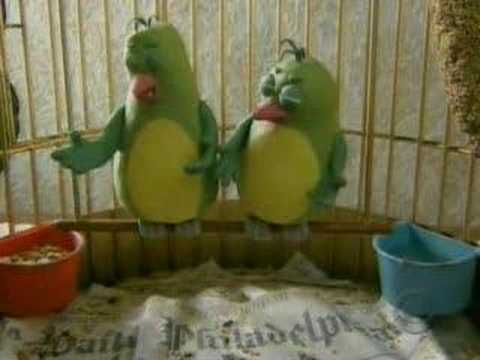 Flavorwire » Pic of the Day: Newspaper Sculptures →
Queens-born urban artist Nick Georgiou creates organic sculptures out of old newspapers, and then deposits them in random locations around the city. "Books and newspapers are becoming artifacts of the 21st century," he explains. "My work is not only about the decline of the printed word in today's society but its rebirth as art." We're dying to come across one of his creatures in person, but in...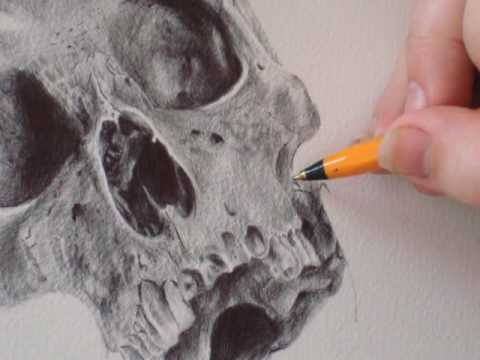 First Day of Polaroid Sale Breaks a Record -... →
500 Colored Pencils felissimo →
Curious Story by Grégoire Alexandre | Pixiome :... →
photo shoot playing on traditional size and proportion as well as visual representation of the elements (wind, fire)
Curriculum controlling our artists
At a recent art show I helped curate a teacher brought his class and asked me a very interesting question. His class was full of soon to be teachers and his question was "How has curriculum affected you as an artist?" My answer brought me to a weird and realization…. there are so many ways for school to teach an artist how to grow but also so many ways for a school to condition...
The finish line is not a place it's a process
The most expensive piece of art ever auctioned →
104 Million-Dollar Man: Sculpture sets auction record A life-size bronze sculpture of a man by Alberto Giacometti was sold in London Wednesday night to an unknown bidder for $104.3 million, breaking the record for a work of art purchased at auction. By CAROL VOGEL The New York Times ANTHONY DEVLIN / AP Auctioneer Henry Wyndam takes bids on Wednesday for the sculpture "Walking Man...
Is an Artist his art?
NO! We put so much time and effort into making our art something we are proud of that we end up becoming wooed with it. The art understands you and you it…………. but maybe to the rest of the world it looks like crap. Even if it is crap, we cannot let this be a reflection on us. If a lawyer loses a case that doesn't have any implication on him as a good or bad person...
Frances Gearhart blockprints @ PMCA →
This is showing oct 4th 2009 through january 31st 2010
Wayne Thiebaud @ PMCA →
this show was up from Oct 4th 2009 to Jan 31st 2010.
1 tag
Structure first
Paint the dog before the flee. When first starting a drawing sometimes I am really excited to get to a certain part and so I explore the detail in it before the structure allowed. It resulted in me having a disproportionate time consuming fix and that had lost it's freshness. Moral of the story is to keep as many of the original lines as possible by making a quick proportional sketch before...
Get Sleep it Makes for Better Art
The logic most likely falls apart somewhere but bear with me….. In high school I did a paper on handwriting analysis and whether or not it should be admitted as evidence in a court of law. Through my extensive studies in text and other online sources I drew the conclusion that handwriting analysis is not guaranteed to prove anything and therefore should not be allowed in the courtroom....
"Artistically it is a crime to the canvas to paint the same picture over and over..."
– Cee lo Green
Instant Reward
At the moment I am studying abroad in Florence, Italy and I can't describe the number of things that I will take home with me. Some things will fade and others are etched into my very being. One of the things that I have truly loved about the Italian style of teaching is what I call "the instant reward". When I answer right the teacher has one of 5 words that they use to show...
Work hard regardless
This post has to do with the quote before it. Its not going to be a long one because it is one of the more direct things in life. I believe that it is the most important thing to LOVE WHAT YOU DO AND DO WHAT YOU LOVE. With that said I think that it is an outrageous thought to believe that because you love something it becomes easier or less work. If anything is true it would be the complete...
"I heard some old colloquialism stating 'If you love what you do for a..."
– DJ Jazzy Jeff's: Practice ft J Live
The importance of perspective
There can be whole papers written on this subject and I will certainly not try and cover it all in this post. Most likely this will spur a common thread in posts of the future on perspective because I believe it is one of the most important life conversations to have. Without perspective we are lost and as elementary as it sounds it is important that students in the classroom gain a better...
Seven Steps to Success at anything
This research was originally done in 1999 by the National Academy of Sciences when they reviewed all scientific literature of over the previous decade. My teacher brought it in to class and my first thought was "this is something I will have in my classroom". The list was compiled originally to determine the best methods for training military and civil service employees but once read...
The most holy and his unholy collections
If you ever have a chance to get out to the Vatican in rome I suggest you do. Even without a catholic background it is one of the most culturally enriching places per square mile than anywhere else on earth. Just in the vatican museum alone one can see a quite large collection of egyptian and early roman artifacts, frescoes by Raphael, modern art (including a few Salvador Dali paintings), and most...
Even my conditioning has been conditioned
Last night I sat around the kitchen table with my roommate Joel discussing the art classes we are taking at the Accademia Italiana. We talked about inspiration and what types of things we do in order to get past the barriers when there is a lack of motivation or creativity. Some of these methods include……. Listening to music that we listened to when we were inspired (to jog the...
"Not every one can become a great artist, but a great artist can come from..."
– Anton Ego from the movie Ratatoulie